Welcome to St Ita's Catholic Church.
247 Gladstone Road, Dutton Park, 4102 (Enter via Pope St)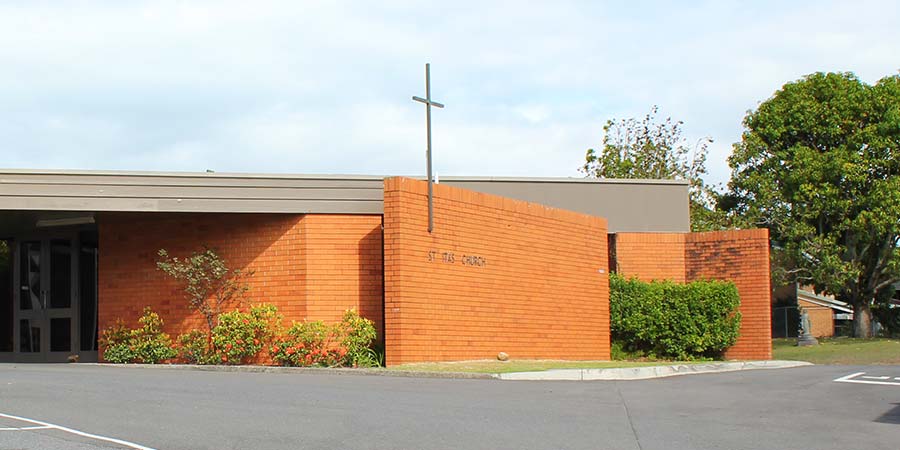 ---
Our Patron : St Ita
St Ita is the patron saint of Killeedy, Ireland, and along with St. Munchin is co-patron of the Diocese of Limerick. She is a good intercessor in terms of pregnancy and eye illnesses.
Ita was reputedly of royal lineage. She was born at Decies, Waterford, Ireland, refused to be married, and secured her father's permission to live a virginal life. She moved to Killeedy, Limerick, and founded a community of women dedicated to God. She also founded a school for boys, and one of her pupils was St. Brendan.
Many extravagant miracles were attributed to her (in one of them she is reputed to have reunited the head and body of a man who had been beheaded; in another she lived entirely on food from heaven), and she is widely venerated in Ireland. She is also known as Deirdre and Mida.
Her grave, frequently decorated with flowers, is in the ruins of Cill Ide, a Romanesque church at Killeedy where her monastery once stood. It was destroyed by Viking invaders in the ninth century. A Romanesque church was later built over its ruins, but that too failed to survive. The site, however, remains a place of pilgrimage today.
A holy well nearby, almost invisible now, was known for centuries for curing smallpox in children and other diseases as well. This well has two names – It is called St. Bernard's Well on the OS map, but the local name has always been Tobar Bhaile Ui MhÈidÌn, My Little Ita's Well, coming from the place name, Cill Barra MhÈidÌn. "Church of my little Ita's Height."
Not only was St. Ita a saint, but she was the foster-mother of many saints, including St. Brendan the Navigator, St. Pulcherius (Mochoemog) and Cummian. At the request of Bishop Butler of Limerick, Pope Pius IX granted a special Office and Mass for the feast of St. Ita, which is kept on 15 January. Although not on the Roman calendar of saints, her feast is celebrated as an optional memorial in Ireland.
---
Gallery
We invite you to join us at one of our masses, see our Mass Details for more information or contact us to privately view the church for weddings, celebrations or funerals.